Learn from an expert - Nature Photography
Take your photography to the next level!

place
Location
Australian PlantBank, Australian Botanic Garden Mount Annan
calendar_month
Date
8 October (Fungi photography), 12 November (Bird photography), 10 December 2023 - (Post-processing workshop), 21 January 2024 - (Beginners photography workshop), and 18 February 2024 - (Intermediate Photography Workshop)
Take your photography to the next level!
These workshops will cover the many varied aspects of improving your nature photos, as well as hands-on application in the Gardens. You will learn to use your camera in the easiest possible way. 
These workshops are led by nature lover and award-winning photographer Glenn Smith. Glenn has won many competitions, has been featured online with Australian National Geographic, and has been running photography classes in the Garden for many years.
This is an outdoor activity, please wear comfortable footwear and clothing appropriate for weather conditions.
All workshops include morning tea. 
Bring along a digital SLR camera.
8th October 2023 | 8:15am - 1:00pm | Fungi Photography
Learn how to create enchanting images of mushrooms and fungi in the garden! If you are ready to level-up your macro and close-up photography game, this is the workshop for you!
12th November 2023 | 8:15am - 1:00pm | Bird Photography
In this course you will be learning all about photographing the native bird species at the Australian Botanic Garden. You will discover hidden gem locations that are full of birdlife to capture and learn lots of tips and tricks from the Expert on composition, exposure, and how to position yourself to get 'THE' shot!
10th December 2023 | 8:15am - 1:00pm | Post-Processing Workshop
Learn how to bring the best out of your images! Learn from the Expert about using programs such as Photoshop and Lightroom and learn tips, tricks, and techniques for photo editing such as focus stacking! This workshop works best if you bring along your own laptop and some images to edit. 
21st January 2024 | 8:15am - 1:00pm | Beginners Workshop
If you are a budding photographer with a passion for natural world this is the course for you! Learn from an Expert nature photographer about how to take stunning images of flora and fauna in the Australian Botanic Garden!
18th February 2024 | 8:15am - 1:00pm | Intermediate Workshop
Continue to grow your photography skills in this Intermediate nature photography workshop! Suited for people who are a little more familiar with a camera - perhaps you are newer to digital photography or have already done our Beginners' workshop. After recapping some beginner's skills, this workshop will teach you new skills and tricks that will take your nature photography to the next level! 
 
Discover more talks, walks and workshops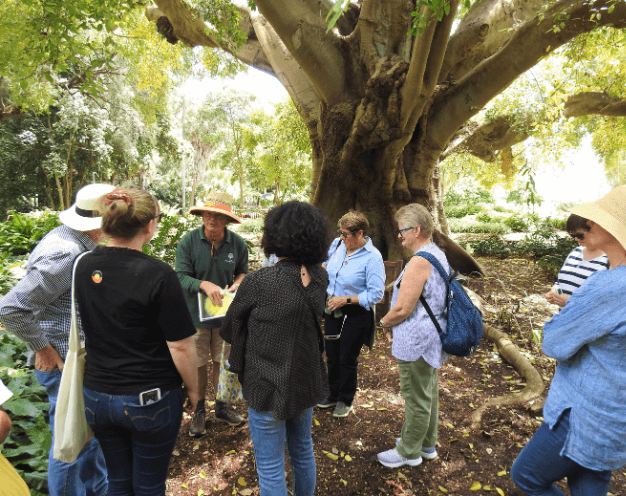 Royal Botanic Garden Sydney
Foundation and friends, Art and exhibitions, Talks, walks and workshops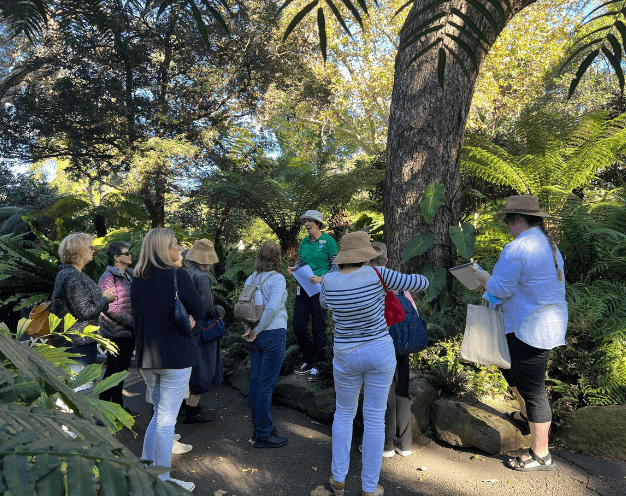 Royal Botanic Garden Sydney
Saturday 25 November 2023
Foundation and friends, Art and exhibitions, Talks, walks and workshops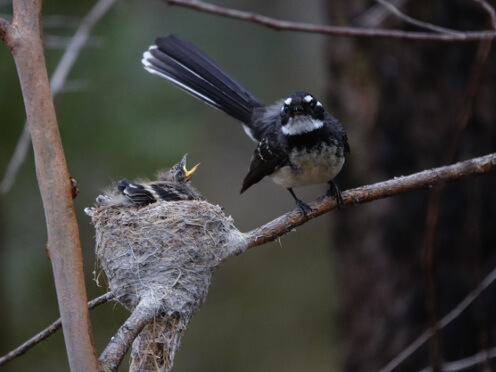 Blue Mountains Botanic Garden Mount Tomah
Talks, walks and workshops, Family and kids