The Pioneer Memorial Garden
Enjoy some quality time relaxing in this peaceful haven only a few minutes from Sydney's CBD.

A bronze Cupid watches over the garden's central circular pond and the surrounding beds are resplendent with colour.
This garden sits on the site of the central dome of the old Garden Palace, which housed the 1879 Sydney International Exhibition and was destroyed by fire in 1882.
The garden was built in 1938 to celebrate the 150th anniversary of European settlement in Australia, serving to commemorate the memory of the nation's pioneer men and women.
Take some time out relaxing in this peaceful oasis, you can learn more about the history of the Botanic Garden.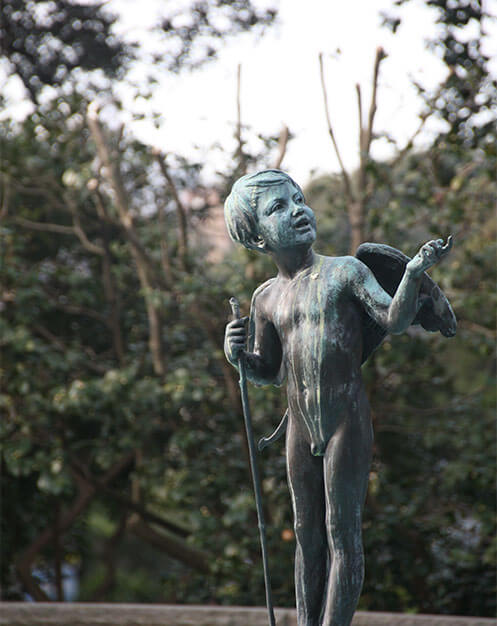 Sculpted by Paul R. Montford, the monument known as 'Love Led Them' is a small bronze Cupid on a marble plinth. It marks the exact centre of the central dome of the destroyed Garden Palace.