What makes a garden 'botanic'?
The concept of a botanic garden has evolved over time, taking on a multi-dimensional role with a focus on plant conservation, sustainability and tackling climate change.

With its themed precincts, daffodil-strewn meadows and cool climate trees that are a riot of colour in autumn and during blossom season, there's no denying the Blue Mountains Botanic Garden Mount Tomah is one of the most beautiful gardens in the Greater Sydney region, if not the world. But what sets it apart from other lovely parklands that showcase a variety of plant species? What, in fact, makes it a botanic garden and why is it classified as such?
Time-honoured science
The notion of botanic gardens has evolved and become more nuanced over the years, with their roles changing over time. Their position today as leaders of sustainability and voices on climate change is comparable to the modern role of zoos, where the original intent of keeping wild animals for educational, scientific and entertainment purposes has thankfully seen a shift, with a new emphasis on conservation efforts and the survival of wild populations.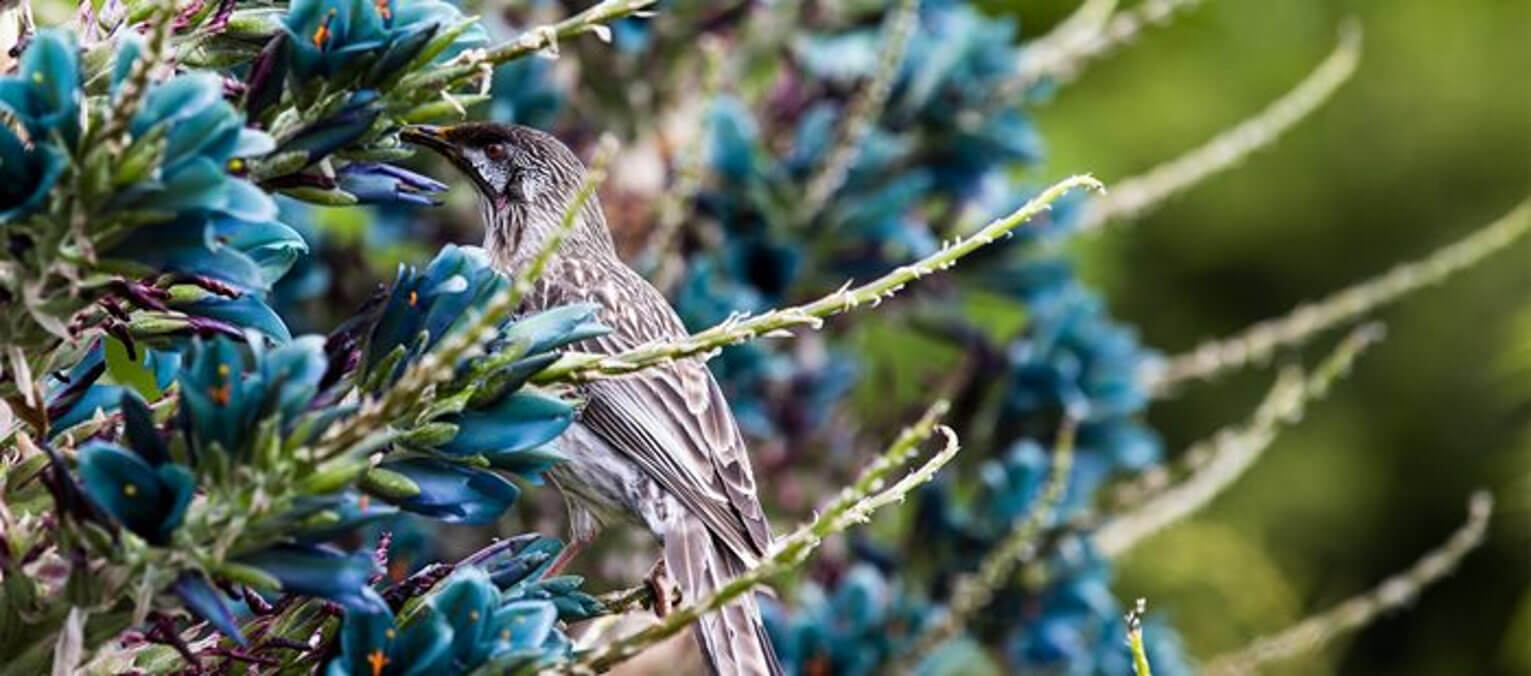 The Garden includes rare and wonderful plants, including these magnificent Puya alpestris ssp. Zeollneri, wild collected from Chile in the late 1980s by our botanists.
Predecessors of botanic gardens
Predecessors of botanic gardens stretch back to ancient history. Royal gardens in ancient Egypt, Mesopotamia, Crete, Mexico and China included plants from abroad. In the 4th century BC, Greek philosopher Aristotle created a curated collection of plants in Athens that had been sent to him by Alexander the Great, allowing scientists to study them and share their observations.
When the Spanish Conquistadores first invaded Aztec Mexico in 1519, they were so impressed with the medicinal gardens of Moctezuma at Huaxtepec, they took the idea with them back to Europe, inspiring Renaissance gardens.
The first old-world gardens used simultaneously for scientific and ornamental value were created in Italy in the 16th century, often by major universities for research purposes. Some of these magnificent gardens – such as one at the University of Pisa, established in 1544 by Cosimo I de Medici – were originally planted with medicinal and aromatic herbs, and still stand today as educational and research facilities.
As recently as 1963, the International Association of Botanic Gardens decreed that a botanic garden simply was a place 'open to the public in which the plants are labelled'.
Since then, however, the role botanic gardens play in conservation has become more prominent; they are now considered living landscapes, addressing global concerns and designed to tell the story of humankind's inter-relationship with ecosystems and nature in a compelling way. Their role is to not only educate visitors about environmental issues but to inspire the appreciation and protection of plants in a greater cultural context.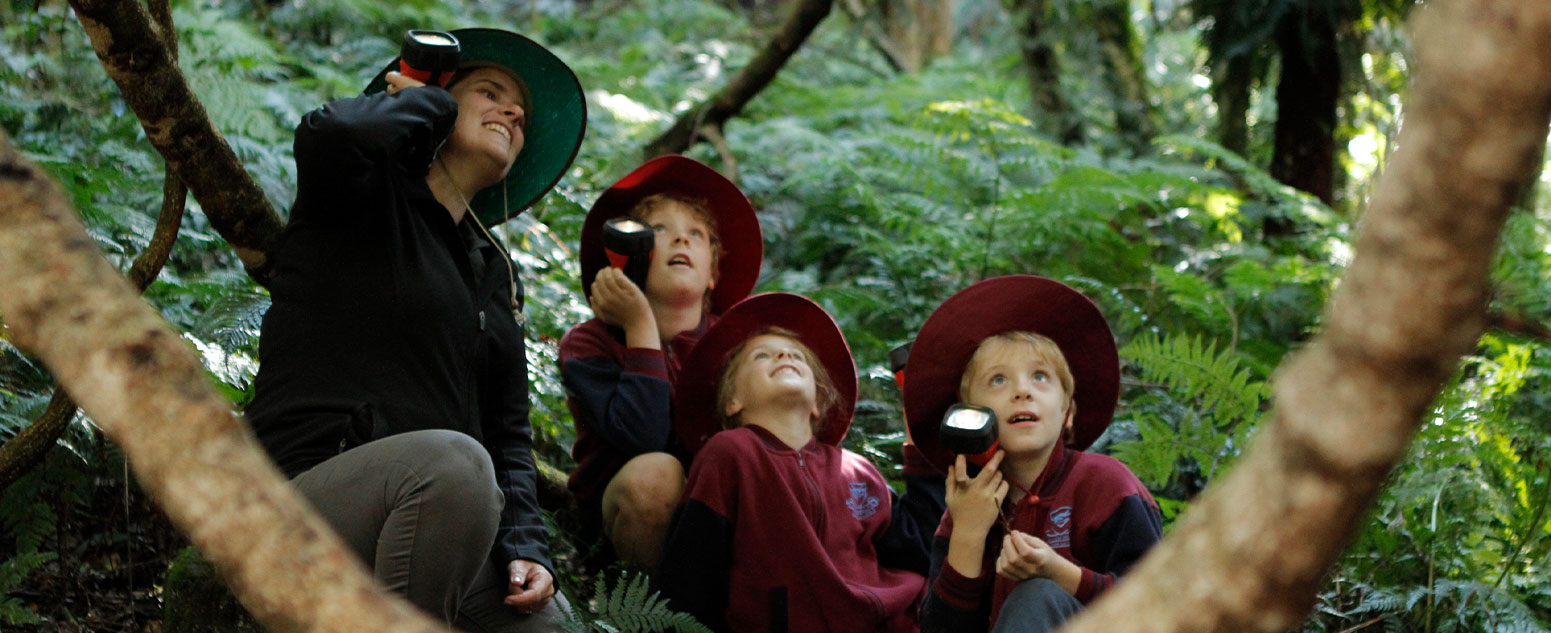 The Botanic Garden is a great place to learn about the power of plants, research and conservation efforts, as well as First Nations heritage.
The official definition
There are officially 1,775 botanic gardens in 148 countries worldwide (including more than 130 in Australia and New Zealand), with the focus today more on conservation rather than collection.
The Botanic Gardens Conservation International (BGCI) defines a botanic garden as:
"…institutions holding documented collections of living plants for the purpose of scientific research, conservation, display, and education. In 2018, BGCI updated the criteria that define a botanic garden to have a greater emphasis on conserving rare and threatened plants, compliance with international policies, and sustainability and ethical initiatives."

 
Some characteristics of a botanic garden include:
A reasonable degree of permanence.
An underlying scientific basis for the collections.
Proper documentation of the collections, including wild origin.
Monitoring and long-term maintenance of plants in the collections.
Adequate labelling of plants.
Open to the public.
Communication of information to other gardens, institutions and the public.
Promoting conservation through extension and environmental education activities.
Exchange of seed or other materials with other botanic gardens, arboreta or research institutions.
Undertaking of scientific or technical research on plants in the collections including taxonomy, molecular biology, biochemistry, ecology, biodiversity conservation and other disciplines.
Conserving rare and threatened plants in ex-situ collections (e.g. in the garden, seed banks etc.) and, wherever possible, in their natural habitats.
Compliance with international and national regulatory frameworks (e.g. conventions ensuring ethical and legal trade of endangered species, protecting plant health, preventing invasive species spread etc.).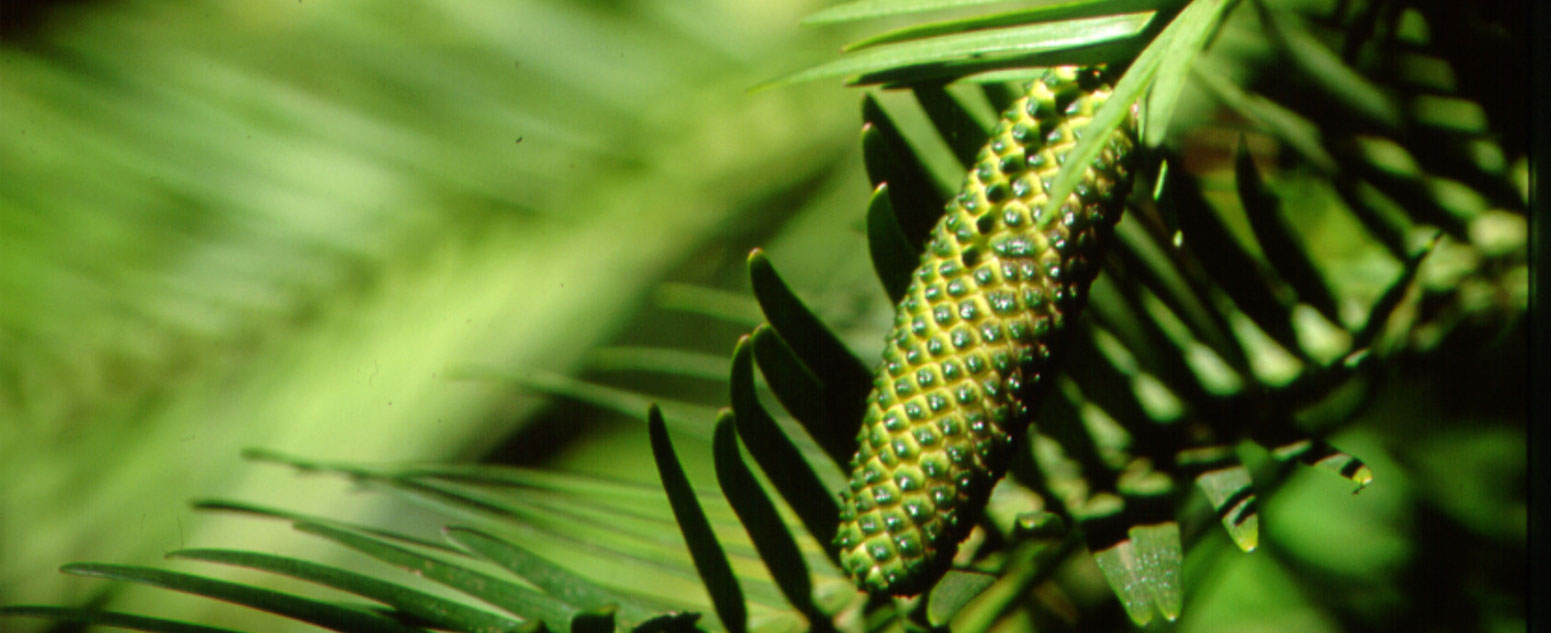 The Blue Mountains Botanic Garden Mount Tomah has been pivotal in protecting the Wollemi Pine, one of the world's rarest plants.
The Botanic Garden's changing role
Since opening to the public on November 1, 1987, the role of the Blue Mountains Botanic Garden Mount Tomah – originally called Mount Tomah Botanic Garden – has also evolved. Originally, it was conceived as a cool climate botanic garden displaying collections of plants mostly from the Southern Hemisphere, with a relatively narrow scientific focus.
However, when the Greater Blue Mountains World Heritage Area was designated in 2000, the role of the 28 hectares of curated gardens and a further 244 hectares of adjoining wilderness took on new significance, with a renewed focus on the heritage of the surrounding landscape and its diverse indigenous vegetation, the cultural landscape of the Darug people, the history of the botanical explorers, as well as the legacy of the Brunets, who left the land to the Royal Botanic Garden Sydney.
Today, the Garden provides an opportunity to tell the layered history of the Australian mountain landscape, from its First Nations context, to its representation as a botanic garden adjacent to a national park.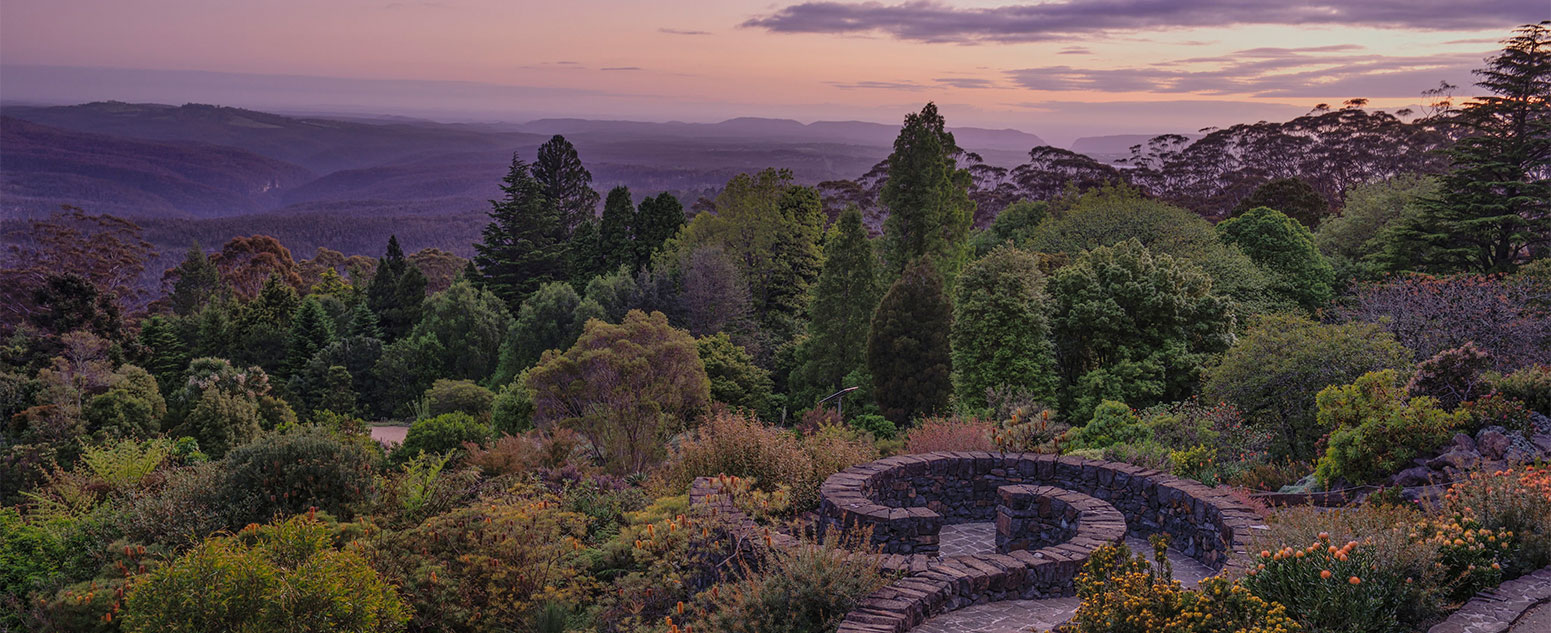 The Botanic Garden enjoys views over the Greater Blue Mountains World Heritage Area.
Modern botanic gardens also need to play a leading role in sustainability – environmentally, socially and culturally. Sustainability principles continue to underpin all development at the Blue Mountains Botanic Garden Mount Tomah, including the collection of rainwater, recycling of green waste, on-site sewage treatment and solar infrastructure. In terms of social sustainability, the Garden's position within a World Heritage area provides it with protection from the encroaching development of Western Sydney; while in cultural terms, the role as a place of significance for the Darug and Gundungurra people will continue to be explored.
A future vision
As part of the Royal Botanic Gardens and Domain Trust, the Blue Mountains Botanic Garden Mount Tomah continues to be a beacon for biodiversity, supporting conservation and monitoring climate change, as well as providing an educational – and incredibly beautiful – experience for visitors of all ages.
So next time you're visiting, keep in mind the incredible team of horticulturists, botanists and even volunteers who make this tranquil place not only a lovely place to spend time but one that's crucial to the health and future of the environment.
Support your Botanic Gardens
Your support can help ensure that the Botanic Gardens remain places of outstanding beauty, scientific institutions at the forefront of research, and important centres of learning. Please consider donating today.